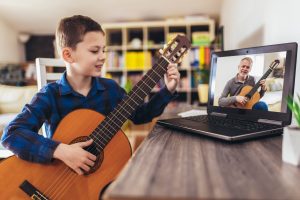 Now you can take vocal or instrument lessons in the privacy of your home anywhere in the world through Zoom.
ONLINE LESSONS WE OFFER
Singing Lessons
Piano Lessons
Guitar Lessons
Music Theory Lessons
WHAT WILL YOU NEED FOR ONLINE LESSONS
1. A broadband internet connection
2. A webcam or video camera connected to your computer
3. A free Zoom Account 
HOW TO SET UP AND USE ZOOM
 The link below is a great video we found on YouTube that explains how to setup and use Zoom.